Private, Don't Look Ch. 05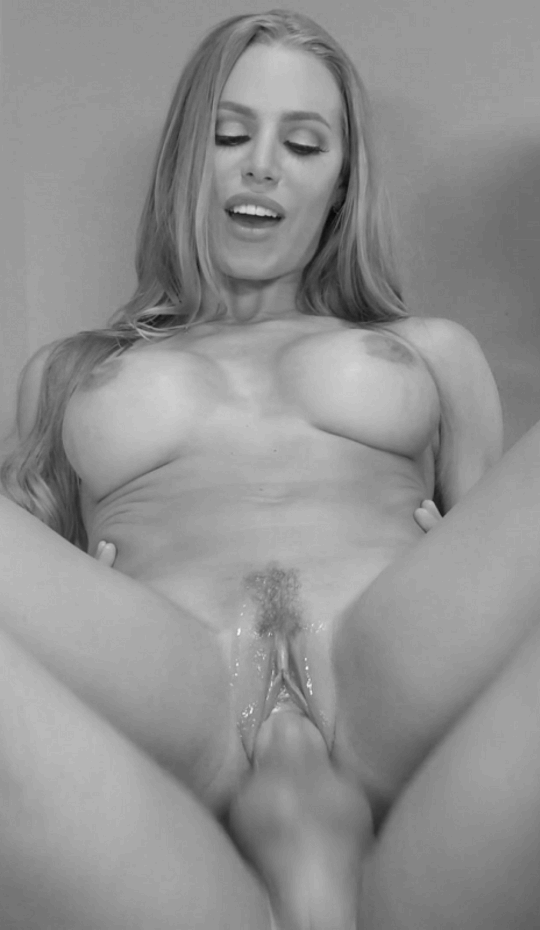 Author's Notes: This story involves elements of incest (step-siblings), lesbianism, group sex, bondage, and exhibitionism/voyeurism.
++++++
And so as the summer came to an end and the fall semester started for the girls at the university, my relationships with my step-sister Kim, and her lesbian lover, Erica, had changed forever. Gone were the safe, pleasant, Sunday evening visits for dinner. Now replaced with a Saturday night stay-over that included a lot of 3-way sex. The two girls had insatiable appetites for sex and always wanted to try sex in different ways, and different places. We had sex in the bedroom. We had sex in the family room, often with porn videos on the television. We had sex in the shower. And we even had sex in the kitchen and dining area. I didn't know much about their intimate relationship before the recent events that include me, but I wondered how they had kept up such a sexual intensity without killing each other. For the most part I was only involved on Saturday nights and Sunday mornings, but even that wore me out for a few days.
As the girls were now spending one night each week living in my home, it was inevitable that they would want more of their stuff in my home. Simply put, they began moving in with me. And this would lead to changes around my home. After that first sleepover experience, we all realized that any snooping neighbors would see Kim's car in my driveway overnight and wonder about our activities. Kim and Erica, as a gay couple, were already sensitive to what other people thought about their lifestyle and found it easier to just not be open about it. So that Sunday evening after the girls returned to their apartment near campus, I cleaned out some clutter in my 2-car garage so that both my car and Kim's car would fit inside. On their next visit, I gave Kim a garage door opener. Their extended overnight stays at my home would not be as visible to prying eyes.
Another request the girls had concerned doing laundry at my home. I had a laundry room with a nice clothes washer and dryer set. They were tired of using the poor quality laundry in their apartment complex that was also somewhat expensive. As they were spending more time in my home, they thought they could come over earlier on Saturdays and do some laundry. They would even supply the laundry soap and softener dryer sheets for all of us to use. That sounded like a reasonable idea. So beginning that next week, they arrived late Saturday morning with loads of laundry to wash. At the time I did not recognize that we were moving down the slippery slope of becoming a domesticated family and all that entailed.
Next they wanted to leave, as a convenience, some of their clothes in a closet. As my home was built with a large master suite, complete with separate his & hers closets, I could make the "hers" closet available to both of them to share. I did have to move some stuff I had stored in that closet to another room. But again, a reasonable request and not a big bother.
And, of course, they wanted to leave makeup and toiletries in the bathroom. I remember thinking just a short while earlier about asking them to bring their toothbrushes. Now they were, and a lot more.
I had lived in my home for several years. I bought it new, a style and design common to new suburban subdivisions. It was a one-story ranch style with ten foot ceilings throughout. In keeping with current designs for Millennial families, it eschewed formal living and dining rooms for a large "great room", an open area that included a family/living/entertainment area, the kitchen, and a dining/breakfast area. The house had a large master suite, an office, two guest bedrooms, and 2.5 baths. I had tried to furnish it reasonably so it wasn't an obvious man-cave, but I suspected that they girls had issues with some of my furniture and decorating choices. The living area was probably okay as I had purchased a very nice leather sofa and two matching leather side chairs. But the bedrooms were rather sparse. The master bedroom had a king-size mattress and box spring set on a simple frame, no headboard or footboard. There were a pair of simple night stands and one simple dresser. While the bed was a great sexual playground, from a decorating perspective it was greatly lacking. And the one dresser was not enough for the three of us, even if they only stayed one night a week.
Before a month had passed Erica and Kim were talking with me about new bedroom furniture. And soon we were out shopping for a new suite of bedroom furniture. Many salespeople raised an eyebrow when the three of us inquired about a 4-poster, California King bed. We also got some knowing smiles and winks. The girls were very actively involved with looking at all the choices and discussing all the pros and cons of each piece. They were playful with each other and sometimes with me, touching, hugging, or tugging at my arm. They even teased some of the salespeople, the men and especially the women. We must have appeared to be quite a group.
We ataşehir escort bayan eventually found and purchased a large, solidly built, oak, 4-poster bed that included a mirror in the headboard, and a full-sized mirror above the bed in the canopy. The bed had small, dimmable lights near the top of each post which could provide mood lighting. And it had built-in amplified speakers that would play music from a cell phone, iPod, or any other music player with a headphone jack. The bedroom set also included two night stands, an upright chest of drawers for me, and a large dresser for the girls to use. The girls were ecstatic with our selections.
We arranged to have the new bedroom furniture delivered the following Saturday just after noon. Erica and Kim wanted to be at my home when all the furniture arrived as they would be taking the lead on the placement of furniture and the decorating of our bedroom. Before Saturday, they would be purchasing the necessary linens, pillows, a comforter, and other items needed. I wasn't sure what else might be needed besides a good mattress pad, but I left those decisions to the girls.
Saturday morning Kim and Erica arrived early. They carried in several shopping bags of items.
"Can I help carry stuff in?" I offered.
"No, no, we got this Charlie. You can't see this now." Answered Erica as the whisked away the bags with whatever they contained. I didn't think a lot about this at the time. The girls were dressed appropriately for the day of work we had before us, jeans, comfortable shirts, and canvas shoes. Our first task was to move the old master bedroom furniture into the larger of the two guest bedrooms. The queen bed that had been in that room was moved to the smaller, unfurnished third bedroom.
Soon after noon our new furniture arrived, Kim banished me to the great room and told me that she and Erica would be handling things and didn't want me to see anything until they had everything just right. I knew not to argue with the two of them, so I kept my distance in the living area watching a football game on TV. The girls were directing the delivery men and fairly quickly they got everything moved in. With the help of the delivery guys, they got everything assembled.
"Can I see it now?" I asked from the living area.
"No Charlie. Stay out." replied one, and,
"You can see it tonight." replied the other.
I spent some time in the kitchen making a pan of lasagna for our dinner. I wasn't sure about the rest of our plans for the night, but it was understood that Kim and Erica were making the plans and I would learn of those plans when the time came. I was sure that sex, lots of sex would be involved, so I was content to let them do the planning. They had never failed to please me before.
Mid afternoon Erica came out to the kitchen and told me that things were coming along nicely. When I asked what those things were, she smiled and winked at me and said I would see, later. She asked if we could have dinner early, about 5 o'clock, and if it was okay for her and Kim to shower after dinner. I told her that was fine with me. Obviously they had plans that were for them to know and for me to find out about later. It appeared that they were trying to build anticipation within me and they were doing a good job of that.
Dinner was not anything fancy. I made my famous lasagna, a tossed salad, garlic bread, and I opened a bottle of my favorite red Zinfandel wine. About five o'clock Kim and Erica appeared in the kitchen. They both looked a bit worn from all their efforts, but they both wore wonderful smiles as if they were well pleased with what they had done.
"Let's eat!" I announced. "Serve yourselves in the kitchen while I pour the wine." I took the wine bottle and three glasses to the table and poured each of us a glass.
"I just love your lasagna." Replied Erica as she served herself a good sized portion.
"And pasta will give us the energy we need for later this evening." Added Kim, which caused both girls to giggle. "Eat hearty Charlie. You also will need lots of energy."
"Energy for what?" I asked as if I didn't know or strongly suspect what was likely to take place a bit later. They didn't respond to my question but just continued to smile knowingly.
We all took our plates full of lasagna, salad, and bread to the dining table and took our seats. The food was fabulous. I kept watching the two girls as we ate. They kept glancing at each other, sometimes winking, and other times flashing a big grin. Obviously they had big plans for tonight. And they were making me wait to see what they had in store for me. I was trying to remember exactly what that massive bed looked like in the store, and then trying to picture that bed in our bedroom with the three of us on it. As the dinner progressed, my curiosity and arousal both were growing.
"It appears that the two of you have done a lot of work in the bedroom and have plans for us tonight." I spoke, trying to escort kadıköy coax them to provide some details of what was to follow.
"Charlie," Erica spoke, "You have done so much to take our love, and our sexual excitement to the next level."
Kim continued the thought, "We have said before, and will continue to say, that we did not expect the incredible emotional experience of the compounded love from having two lovers together. You have enhanced our relationship in an unimaginable way."
The girls continued in their frequent manner, alternating lines, completing each other's thoughts.
"With your financial help, we have transformed your bedroom into what we expect will be a wonderful nest of love and slumber for all three of us."
"Tonight we will christen our new love nest in an unforgettably romantic and erotic experience."
"But you will have to wait a bit longer." Kim spoke as she rose from the table and carried her empty plate to the kitchen sink. Erica also rose and took her plate to the sink. They stood side-by-side, next to each other, arms around the other's waist. They kissed for a moment, and turned back to me.
"You will need to wait another hour or so. We need to shower and get prepared for tonight, to prepare for you, Charlie."
"No peeking into the bedroom or bath. Stay out here and watch some TV or something."
"We will come get you."
And with that, Kim and Erica turned and walked to the bedroom, each still with an arm around the other.
I needed to kill some time. So I washed the dishes and then sat down on the sofa with another glass of wine. I thought back over the events of the past couple of months. How quickly my life had changed once Kim and Erica pursued me for what was originally planned as a one-time sexual fantasy. That encounter changed my life so that now I was in on-going powerful, erotic, sexual relationship with a pair of lesbian lovers. Although it was quickly becoming apparent that both girls enjoyed the options of being bi-sexual. They did not allow my participation with them sexually interfere with their own strong relationship. They weren't lessening their relationship, just building upon it.
After what seemed an eternity, I heard voices in the hallway as the girls approached the living area.
"Charlie. Are you ready?"
"We are coming for you."
I turned to see two goddesses walking towards me. 'Wow!' I thought as I gasped for my breath.
Erica and Kim were both completely naked. They both wore heavy make-up as if going out for a big night, almost sluttish. They wore heavy blush, cat-eye make-up including dark glittery eye shadow, long mascara, and glossy ruby red lipstick. Their fingernails and toenails were painted in a matching glossy red. Both had their hair in a Greek goddess up-do with a horizontal hair-braid that resembled a wreath. And their firm sexy bodies glimmered from a fine coating of a body shine oil.
The vision took away my breath. I was dumb-struck and just sat there staring at them. Each of them had a smile, as if pleased with my reaction. They came before me and knelt side by side at my feet, their arms down at their sides in a submissive posture.
"We have prepared our love nest for you." Erica began.
"We are ready to christen it by giving ourselves totally to you." Kim continued.
"Are you ready to give yourself totally to us?"
"Yeesss." I stuttered, nodding my head. I was trembling with excitement. Their goddess appearance was stunning. And to think they were doing this for me was overwhelming.
"Good. First, take out your phone and turn it off. You will have no need of it where we are taking you." Erica commanded as both girls rose to the their feet.
I quickly complied with their command and left my dead phone on the sofa. They each extended a hand and helped me to my feet. Then they each took an arm and escorted me down the hallway to our bedroom.
When I stepped inside I stopped. I was stunned. The room had been totally transformed into something so very different I couldn't recognize it. The only light in the room came from many burning scented candles. The soft glow and the fragrant scent set a very different, and very pleasant atmosphere, as if we had been transported to a far away magical place. The massive bed that was the focal point of the entire room looked beautiful and majestic.
Kim and Erica, each still holding my arm, led me over in front of the bed.
"Beautiful." I stammered in a voice so soft I didn't know if they heard me.
"Thank you." they both replied in voices barely above a whisper.
The atmosphere of the room almost demanded quiet reverence, soft voices, and gentle actions. I again looked at and took in the beauty of the two goddesses besides me. 'Maybe I have died and gone to heaven.' I thought to myself. This was truly a transformational experience.
"Stay." I heard in a soft voice. I watched as the girls each went to a side of the maltepe escort bed and pulled down the covers, leaving only a fitted sheet on the bed. Then they returned to my side.
"Do you trust us?" I heard Erica ask in a soft breathy voice, barely above a whisper, very close to my ear. "Completely trust us?"
"Absolutely." I replied, still in a hushed voice. My skin tingled and my heart pumped in excitement.
"Very good."
Kim stepped over to the dresser, opened a drawer, and removed a dark object that appeared to be made of fabric. As she returned to me, it was obvious that she held a blindfold. She held it up in front of me, as if asking my approval, and I nodded 'Yes'. Together the two goddesses wrapped the fitted blindfold over my eyes and secured it behind my head. Not too tight, but it was an effective blindfold that prevented my viewing of anything.
I knew I had just submitted myself to them. There were now totally in control and I was totally comfortable in that knowledge.
In silence they began to disrobe me. First removing my shirt, then my shoes and socks. I then felt hands at my waist, unbuckling my belt, unfastening my pants, and pulling down the zipper. Together their hands pulled down my pants and briefs, leaving me stand naked before their nakedness. My cock twitched as my excitement and arousal grew.
With soft hands they walked me over to the side of the bed. Turning my back to the bed, I was gently guided down onto the bed, eventually lying on my back in the middle of the bed. With my hands I felt the soft fabric of expensive cotton sheets. But I could also feel that there was a layer underneath, possibly a plastic liner.
Erica could tell from my hand actions, and my head turning, that I had a question about the bed. She replied in a soft voice to my unspoken question. "Heavy duty bed liner. Our christening of the nest tonight is likely to get very messy." My cock twitched again and flopped upwards into a nearly erect position.
I could tell that there was a soft female form on each side of me, leaning against me, pinning my arms to my sides. Softly, ever so softly, I could feel a hand from each of my lovers running over my body, over a thigh, over a shoulder, over my chest. And they took turns kissing me lightly on the lips. Soft gentle lips grazing my lips, lips that were eager for me. A flick of a tip of a tongue over my lips. My arousal was growing, and my cock was hard.
"Who is first?" I asked in my darkness.
"Slow down Lover." I heard a soft breathy voice in one ear.
"The night has only began." was whispered into my other ear.
"Are you comfortable? Is the blindfold too tight?"
"I am doing fine." I replied. My blindness heightened my other senses. The touches to my flesh, the kisses on my lips, the gentle quietness in the room, the aroma from the candles, and the sweet scents of my two lovers had me on sensory overload. My cock was throbbing, not yet aching, but a very pleasurable throb. Altogether the feelings were exquisite.
"Still trust us? Really trust us?"
"Of course." I answered. "Why do you ask again?"
"You will know soon enough." Which caused a quiet giggle from both girls.
I felt both goddesses move off the bed and I heard a dresser drawer open again. The girls acted quickly and quietly, but I still heard some activity. I believed that they each had something in their hands as they came back to the bed.
Again positioned one on each side of me, one leaned over my face and resumed kissing me, softly, gently, lovingly. The other whispered in my ear. "Relax. Let us do this. You are going to love this."
This last spoken comment raised my concern a tiny bit. But only a tiny bit. I was so comfortable, and they were so loving to me. I would trust them to anything.
Then I felt each lover gently grab a wrist of mine, pull it out away from my body, and wrap a padded cuff around it. Quickly my arms were pulled out and up towards the corners of the bed and with a click, they secured each arm to a post of our love nest.
"What?" I asked with a tinge of panic. My body became tense.
Quickly I was again being showered with kisses upon my lips. Gentle loving kisses that felt so good. Words of love were whispered into my ears. Any tension in my body quickly dissipated.
"Relax Lover and enjoy."
Again there was motion on the bed and I felt hands on my lower legs. I assumed what was next so I spread my legs and let the goddesses wrap a cuff around each ankle and secure those to the two posts at the foot of the bed. Now I was totally surrendered, totally in their control. I relaxed, waiting for whatever was next.
After some more movement on the bed around me, I felt a face close to my ear and heard a soft sexy voice say "Time for a special massage. Enjoy." Then I felt a warm liquid, an oil I presumed, being squirted onto my chest. I awaited hands, but instead felt something much different. It was something larger, softer, and warm. Damn, a pair of breasts were being pressed against me and then moving around spreading the oil into my flesh. I was being given a massage by boobs! "Oh MY!" I exclaimed. My cock twitched and I heard faint giggles from both the girls. They were having as much fun as I was.