Threesome With Incest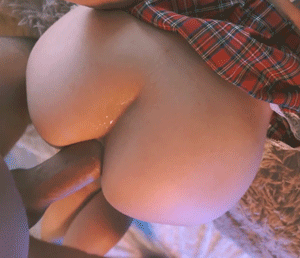 Disclaimer: This story is a work of fiction and all characters, both male and female are over the age of 18.
………………………………..
My name is John and I am 26 years old. I had only been dating my girlfriend Susan for 6 months when this story took place.
Susan is a petite 30 y/o, blonde at 5'4″ tall and 102 lbs. She has short blonde hair and blue eyes, a pretty face and small perfectly shaped breasts with small areolae and half inch long nipples when she is aroused. Her stomach is flat leading to a bare camel toe pussy, long firm legs and small pretty feet.
She was over at my apartment and we were sitting on my couch. We were naked and she was straddling my waist and slowly rising up and down on my thick 7 inch cock. Her pussy felt wonderful and she was incredibly wet too.
We had been going at it like this for about 10 minutes or so, when I whispered in her ear, "I want you to suck me baby."
Susan smiled and removed herself from my dick and then got down on her knees and started to suck my dick.
She didn't even hesitate when I asked her to suck my dick which is something that really turned me on about her. You see Susan is very submissive and takes direction really well.
So there she was, between my legs and sucking on my cock. The cock that was recently inside her wet pussy. The cock that was literally dripping with her juices. She didn't even hesitate as she took my wet dick into her mouth and licked her slimy pussy juices from the thick shaft.
"Mmm," she moaned. Her mouth moved up and down my cock.
I then brought her back up to again straddle my waist and after she settled down on my hard dick, we began to kiss. Our tongues engaged and it was really hot. I loved tasting her pussy on her lips and I moaned into her mouth.
When our lips came apart I kissed my way to her ear and growled, "I love tasting pussy on your lips."
Susan then leaned back and stopped her pussy grinding my dick and said, "You do?"
I smiled and said, "Yes slut, I do!" And added "I love watching you lick your slimy juices from my wet cock and would love to see you lick another woman's juices from my dick sometime."
Susan then got all serious with me then and said, "Sweetie, I'm not a lesbian and I don't feel comfortable having this conversation with you!"
I looked down and saw that her nipples were still erect and taking them in my fingers I said, "I think you are lying to me slut and your super erect nipples would agree with me." I gave her hard nipples a playful tug which made her groan and her pussy squeezed my dick in response.
Susan grabbed my shoulders with her hands as my fingers increased their pressure on her nipples. Without even moving, she suddenly cried out, "Fuck sweetie! Oh fuck!!!" As a powerful orgasm swept through her body. Her pussy gripped my dick so hard that it was too much for me and I began to shoot my cum deep inside her.
I pulled her close then and growled in her ear, "For someone who isn't a lesbian, your pussy certainly is in conflict with your mind slut. Now get off of me and lick up the mess of our combined juices like the good little whore you are."
Susan smiled and started to lick up the mess that dripped out of her pussy.
………………………………….
The following Friday, My girlfriend's sister Janet invited us over for dinner. So I picked up Susan and then headed over to her sister's house.
Janet greeted us at the door and I was güvenilir bahis blown away at how gorgeous she looked. The last time I saw Janet (and met her for the first time) at a party that her and Susan's parents threw, she looked decent but nothing like she did now.
Janet is 36 years old. She stands 5'9 and weighs about 118 lbs. She has shoulder length dark brown hair and green eyes. And her face resembles Tara from the tv show, 'Sons of Anarchy'. Her breasts are a 36c, with a flat stomach and curvy hips and long lean legs.
Seeing her standing there in heels, a short black skirt and a light peach blouse made me feel very underdressed. She invited us in and gave us both a quick hug before leading us into the living room. Her perfume was very nice with a hint of cinnamon and sandal wood and something else that seemed to awaken my dick.
She had some cheese and crackers on the coffee table in front of the couch.
We sat down and Janet went into the kitchen and came back with some white wine. Pinot Grigio, I think it was. And we made small talk and ate some cheese and crackers.
I did notice that as Janet bent over to spread some bree on a trisket, the top 3 buttons on her blouse were unbuttoned and she wasn't wearing a bra. Hmmm. She handed me the cracker and smiled. (I wondered if she caught me looking down her blouse)
Anyway, dinner was ready and we sat down to eat. She made a pot roast with mashed potatoes, a salad and asparagus. Everything was delicious. And occasionally I stole glances at Janet's breasts which I could clearly see her dark areolae through her blouse. And when we finished eating we went back into the living room where Janet served us a lemon dessert and coffee.
Susan and I were sitting on the couch and Janet was across from us in the love seat.
"So John, my sister really likes you. And I think you look good together." She said casually.
I smiled and held Susan's hand and she snuggled up to me. "Thanks Janet. So I guess that means that I have your approval?" I asked.
She returned my smile and said, "Yes. Yes, you do."
"But you know there's one thing that disturbs me. Susan and I were talking a few days ago and she told me that you wanted to have a threesome with her and another woman."
Janet's comment caught me off guard and I felt hot under my collar. Her comment also gave me an instant boner.
I smirked at her and said, "You're right, I did say that, but what business is it of yours?" "
"Well Susan is my sister and I am very protective of her. And you might have noticed that she doesn't stick up for herself very well. So that's why we are talking now." Janet said defensively.
I nodded my head and said, "Okay. That's fair. So ask me whatever you want about it."
"Thank you John. So have you thought about what you want my sister to do with this other woman?" She asked.
"Of course I have, and I think Susan would enjoy the experience." I told her frankly.
"You do? What makes you think that?" She questioned me.
"Well, for starters, your sister is a wildcat in bed and she takes direction really well. She is completely submissive and does whatever I ask of her." I explained.
"Okay, I get that. So let's say this woman joins you. Do you want to see her kiss the other woman?" She asked.
"Of course. Susan would kiss her and play with her breasts and suck on her nipples and finger her pussy and then they would go down on each other." I filled in for Janet, türkçe bahis since she seemed uncomfortable leading me to this point.
Janet's face grew concerned. "G-Go down on each other? You can't actually expect my sister to go down on a woman and l-lick her pussy?"
"Well yeah!" I practically blurted.
"Isn't that gross? I mean it's her juices that you expect my sister to taste with her tongue. That's really sick John!" She said heatedly.
"Well when you put it like that, it does sound pretty disgusting. But I don't look at the secretions that come out of a woman's vagina when she is aroused as gross. Instead I find it really hot and I think Susan would as well." I told her frankly.
"What? That's sick!" She said excitedly. "What makes you think such a twisted thing?"
I looked at Susan and said, "Do you want to tell her or shall I?" But Susan just sat there quiet.
"Tell me what?" Janet shrieked.
So I continued, "When Susan and I have sex together and I am really driving my dick deep inside her pussy, she is extremely wet. And sometimes I pull out and she begs me to suck on my wet dick."
"She licks off her slimy juices from your your penis? Oh God Susan. I'm so disappointed in you. That's, that's…"
Susan jerked her hand out from mine and got up and ran from the room.
…………………………………..
Janet looked at me and said, "I-I didn't know John."
And when she sat on the end of the sofa to look towards where Susan went, I noticed 2 things. 1) her nipples were erect and pressing through her blouse and threatened to spill out at any moment. and 2) her skirt had ridden up and there was a wet spot on her panties.
And I did the only thing I could, I stood up in front of Janet so that she could see my hard-on thru my pants. She licked her lips and brought her hand up and traced my thick shaft through my pants. I then brought her to her feet and embraced her in a hug and kissed her on the mouth. Her tongue snaked into my mouth and her kiss excited me further.
When we broke the kiss she looked into my eyes and said, "I've wanted you for weeks now. It has been months since I had a real cock in my pussy and I hope that you will last long enough to make me cum."
Janet unbuckled my pants and pulled down my boxers and gasped when she saw my raging boner. "Oh John! It's bigger than I thought it would be." She groaned as her hand circled the shaft. She looked at me lustfully and continued, "I'm so wet that you can just shove it inside my pussy if you want."
But I had other plans.
I turned her around and grabbed her blouse and pulled it open roughly, sending the buttons flying in all directions. "I'm gonna make you my slut Janet. Just like your sister Susan." I growled and started to kiss her neck which made her moan. I then moved my hands to her breasts and cupped them aggressively.
Janet's nipples were erect and I roved my fingers over them making her moan. "Am I making you wet slut?" I asked her. And when she hesitated to respond I grabbed her hard nipples with my thumbs and index fingers and pinched them.
"Ohhh!" Janet moaned.
I continued to twist and yank on her nipples. Perhaps a bit too roughly because she cried out suddenly, "Owww. Yesss!!! Oh fuck!!!"
"Shhh, slut, or your sister might hear us." I chastised her.
"I can't help it. I'm dripping John!" Janet told me.
"Show me slut!" I growled. "Slide your hand down to your pussy and insert two fingers güvenilir bahis siteleri in your gash and bring them up so I can see how wet you are." I commanded her.
Janet did as I asked and when she brought her left hand up, her index and middle fingers were coated with her milky secretions. She started to bring her wet fingers to my mouth when I told her, "Put them in your own mouth." And she did. She didn't even hesitate.
And then she moaned, "Mmmm".
I was still working her nipples pretty hard, when I turned her around and bent her forward over the couch arm. I lifted her skirt and pulled her panties down roughly and then lined my 7 inch cock up with her gash opening. The head went right inside her and with a little push my whole thick length was deep inside her. God she was wet!
"Oh fuck!!" Janet cried out as I speared my dick into her snug little cunt. Her juices spilled out around my cock and dripped down her thighs as I pounded into with her cervix. I then pulled back out and rammed it in again only harder this time. My balls slapped her clit and she grunted. I grabbed her hips and fucked her wet pussy with deep long strokes. "Oh fuck John. I can't convey to you how much I needed this."
I looked up then and there was Susan with her phone out recording us. She was completely naked and her free hand was busy fingering her pussy with 3 fingers. I smirked at her and motioned her over to me. When she stood in front of her sister, Janet looked up and said, "I was wondering when you would decide to join us sis. God, John's dick is amazing! I'm so close to cumming. Oh fuuuuuck!"
"Get on your knees slut." I growled at her. Susan complied instantly handing me her phone.
Her face was right next to her sister's thigh and I slowly withdrew my hard cock from Janet's slippery cunt and pressed it to Susan's closed mouth. I worked it over her lips and cheeks, smearing her sister's juices on her face. "Take my wet cock in your mouth or get the fuck out." I berated her.
Janet looked back at Susan and said, "Open your mouth sis. You know you want to." And my slick cock slid into Susan's open mouth. It went all the way in to the back of her throat making her gag. She sucked my wet dick expertly and moaned the whole time.
After she licked her sister's juices from my shaft, I rammed my dick back inside her sister's drooling twat.
Susan was still looking at us fucking and was playing roughly with her long nipples.
I really fucked Janet hard. I hit her cervix with every stroke and she started to make these cute little grunts with every thrust. I was really close to cumming and rammed my dick in hard and deep and bellowed, "I'm cumming!!!" And started to spurt my cum against Janet's cervix.
"I can feel your cum shooting in me and oh fuck yeah! I'm cumming!!!" Janet cried out loud. And boy did she ever. I felt pressure against my dick and suddenly it was expelled from her cunt. I then moved Susan so that her face was inches in front of Janet's messy twat opening (and held it there) seconds before a huge gush of her sister's milky juices jettisoned out of her cunt.
It looked like a fire hose on full blast and it caught Susan right in her open mouth. She gagged and sputtered but since I held her face firmly against Janet's pussy she was forced to swallow it as she was totally caught unawares. Janet's cum went all over Susan's face, neck, tits and dripped on the carpet.
Janet then turned around after she calmed down from her orgasm and began to kiss her sister's face and lick up our combined juices from Susan's body.
"Mmmm, I can taste your cum John, and I really like it." she beamed at me.
And as proof, I got it all on the camera.